Welcome to the holiday of a lifetime. Whether you want to take the family off to Disneyland® Paris, hang out in the sun in Florida or head off to see Santa in the snow in Lapland, we're totally dedicated to making that experience that little bit more special, more memorable, more amazing. With a great range of destinations, flexibility and brilliant deals, we don't do ordinary, we only do magical.

Average Customer Rating:

4.8/5
Independent Service Rating based on 6586 verified reviews
Read all reviews
---

Top deal
Very helpful and found me a great deal. Very easy to book too
Mrs West (December 2020)
---

Exceptional service!
Extremely efficient and helpful service. Reassuring under the present Coronavirus pandemic which has provided greater confidence in making an advance booking.
Mr Stephen Smith (December 2020)
---

Very efficient servicefrom a lovely assissnt
Very efficient service to change accomodation over when the black Friday deals came out.Nothing was too much trouble and this was done very quickly.
Mrs Beedham (November 2020)
---

Excellent
Denise was just excellent from start to finish very helpful an knowledgable even after booking she emailed me with a cheaper price that saved me a lot of money.
Mr Wright (November 2020)
---

Very happy
They were really helpful and managed to get us we wanted ,after calling us back .Karen who we dealt with was very experienced in her knowledge
Mrs Titcombe (November 2020)
---

Excellent service
I was able to discuss my trip to Disneyland Paris and change the dates without any fuss and Amy was professional and helpful. Everything she said she would do was done and information emailed to me. I'm now looking forward to my trip next year with new enthusiasm
Mrs Bigsby (November 2020)
---

Great service!
I will for sure recommend you! Belinda was so nice! And what a service that she called me! Also great help with the payment! I can' t wait to go to Disney next year. I will for sure book with magicBreaks agian.
Miss Broeders (October 2020)
---

Extremely helpful company
Extremely helpful nothing was too much trouble. Explained everything well.
Ms Gavas (September 2020)
---

Confirmation email
Good service. After spending a lot of money. You're left Waiting to long for a confirmation email which is quiet nerving.
Mr Maxwell (September 2020)
---

Very inpressed
Louise got back to me really quickly with lots of quotes and we ended up with a great deal and money off a future holiday.
Mrs Doe (September 2020)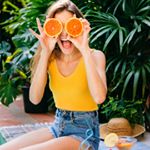 magicbreaks
1 DAY AGO
---
2 DAYS AGO
---
3 DAYS AGO
---
4 DAYS AGO
---
5 DAYS AGO
---
8 DAYS AGO
---
9 DAYS AGO
---
10 DAYS AGO
---
11 DAYS AGO
---
12 DAYS AGO
---
15 DAYS AGO
---
15 DAYS AGO
---
16 DAYS AGO
---
16 DAYS AGO
---
17 DAYS AGO
---
18 DAYS AGO
---
19 DAYS AGO
---
22 DAYS AGO
---
23 DAYS AGO
---
24 DAYS AGO
---
25 DAYS AGO
---
26 DAYS AGO
---
29 DAYS AGO
---
30 DAYS AGO
---
31 DAYS AGO
---