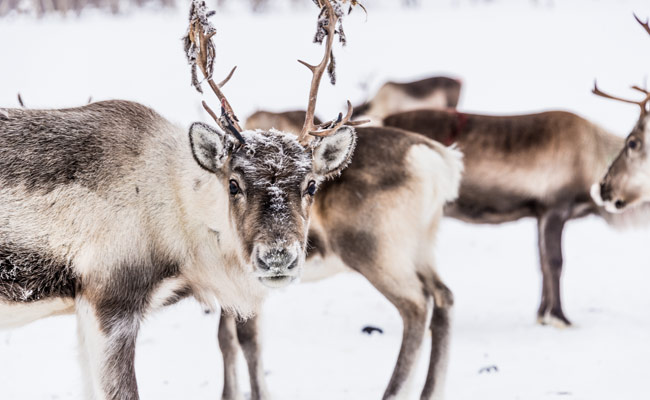 Hotel Levi Panorama
Located at the top of Levi Fell, this fantastic 4* hotel has breathtaking views across the Levi Resort and ski slopes.


All rooms offer plenty of space for relaxing after a fun-filled day, and include an ensuite bathroom, television, safe, tea & coffee maker and complimentary WiFi.


Guests can reach the centre of Levi in just 5 minutes using the Levi Summit gondola, which departs from outside the hotel. Guests will receive a free daily gondola ticket for each day of their stay. The gondola runs from 9.30am - 9pm daily.


Additional facilities at the hotel include a relaxing sauna, children's play area, fitness centre and lobby snack shop. 
Crazy Reindeer Hotel

This popular Levi Hotel offers a family-friendly atmosphere, spacious guest rooms and fantastic Spa facilities. The Crazy Reindeer Hotel offers ultimate relaxation set in a quiet wooded location; but you won't be far from the action - it's just 400m to the ski lifts and 250m from the village centre, with many restaurants, cafes, bars and souvenir shops to explore.


All guests rooms include free WiFi access, television, hairdyer, mini-fridge and tea & coffee making facilities.


Additional hotel facilities include 3 restaurants, 2 bars, sauna, steam room and fitness centre.
Levi Hotel Spa
At Levi's flagship property families can enjoy a wide range of activities, including the Spa Water World with 17 indoor and outdoor pools and 9 sauna/steam rooms - all included in your stay!
All guest rooms offer free WiFi access, television, hairdyer, iron, mini-fridge and coffee maker. The village centre is just 3 minutes walk away, where you'll find local shops, restaurants and bars. 
Additional hotel facilities include a bowling alley, children's playhouse, restaurants, bar, coffee shop, cosy lounge, games room, heated indoor pool, sauna, steam room and fitness centre.

For more information or to book please call us on
0330 880 0340